Zoom
Sale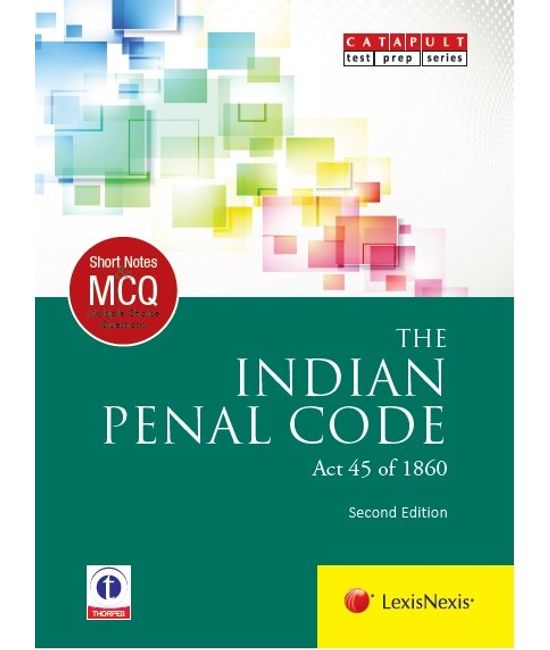 LexisNexis Short Notes & Multiple Choice Questions : THE INDIAN PENAL CODE (Act 45 of 1860)
Rs.295
Rs.2,922
-891% OFF
Product Code:
Availability:
In Stock
LexisNexis Short Notes & Multiple Choice Questions : THE INDIAN PENAL CODE (Act 45 of 1860)
Details
ISBN
9789351434849
Edition
2nd Edition
Author
Showick Thorpe
Description
Showick Thorpe is a national expert on competitive examinations in India. He owns THORPES?, a quality based knowledge-content brand, and manages it through his company V&S Thorpes Education. His company is a pioneer in the creation, procurement and delivery of test-prep content for various publishers and coaching institutes dealing in competitive examinations. He has authored more than 30 books in English, Hindi and Bangla languages, catering to various competitive examinations and career development.
Publisher
LexisNexis
Publication Year
42156
Table Of Content
Pages
322
Binding
PB
Language
English
Write a review
Note:

HTML is not translated!
People who Viewed This also Viewed That