Zoom
Sale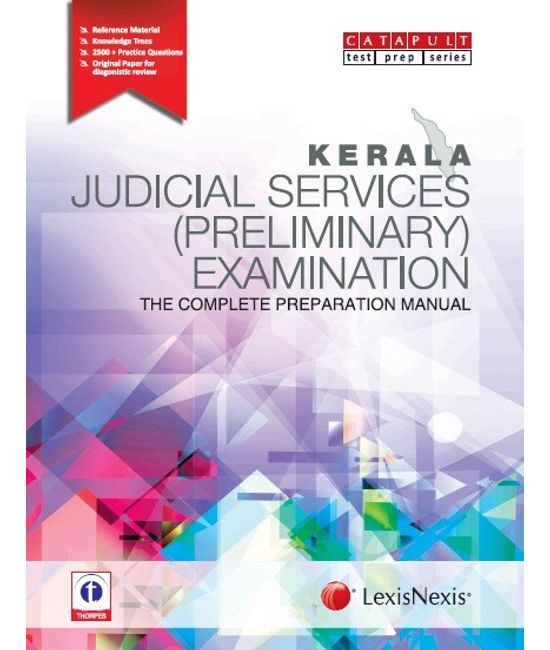 KERALA JUDICIAL SERVICES (PRELIMINARY) EXAMINATION?THE COMPLETE PREPARATION MANUAL
Product Code:
Availability:
In Stock
KERALA JUDICIAL SERVICES (PRELIMINARY) EXAMINATION?THE COMPLETE PREPARATION MANUAL
Details
ISBN
9789351433071
Edition
1st Edition
Author
SHOWICK THORPE
Description
Publisher
LexisNexis
Publication Year
2014
Table Of Content
Preface v PART?A STUDY ZONE?CORE LAW SUBJECTS A.1 1. Code of Civil Procedure, 1908 A.3 2. Indian Contract Act, 1981 A.60 3. Negotiable Instruments Act, 1882 A.95 4. Transfer of Property Act, 1872 A.100 5. Specific Relief Act, 1963 A.112 6. Kerala Building (Lease and Rent Control) Act A.125 7. Code of Criminal Procedure A.126 8. Indian Penal Code A.196 9. Indian Evidence Act A.263 10. Constitution of India A.319 11. General knowledge A.371 12. Test of reasoning and Mental ability A.481 PART?B PRACTICE ZONE?PREVIOUS YEAR PAPER B.1 Kerala Judicial Services Preliminary Examination, 2012 B.3 PART?C Appendix C.1 Short Notes C.3 Vital Maxims C.67 Knowledge Trees C.82 Important Distinctions?Contextual Variations C.116 List of Important Cases C.153
Pages
Binding
PB
Language
English
Write a review
Note:

HTML is not translated!
People who Viewed This also Viewed That